16.05.2019
Competition for the development of concepеt for a tourism cluster in Oymyakon started in Moscow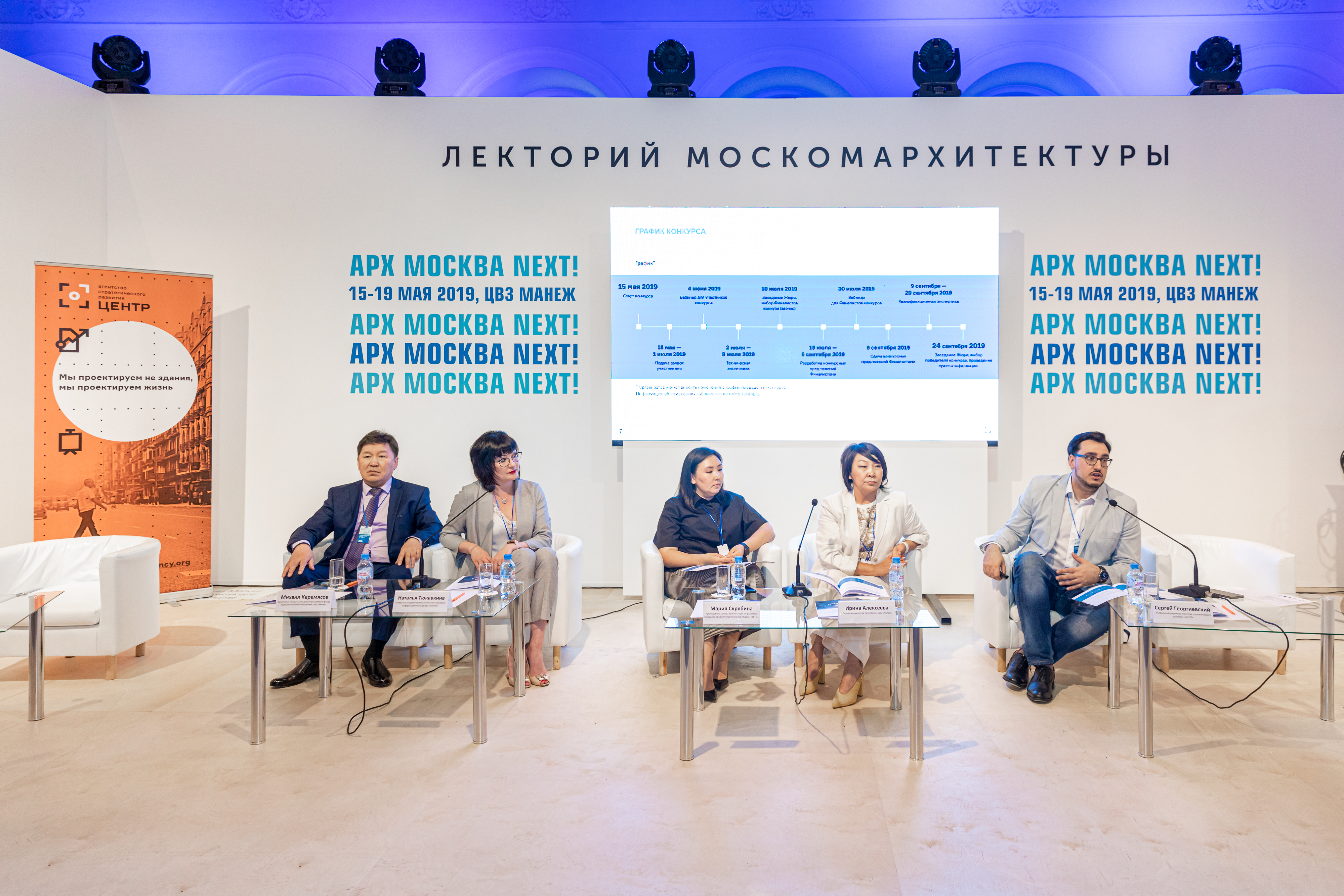 On May 15 in Moscow, as part of the 24th International Exhibition of Architecture and Design ARCH MOSCOW, Open Competition with International Participation for a Concept of a tourism cluster in the Village of Oymyakon, the Republic of Sakha (Yakutia) was launched. The competition is taking place with the support of the Government of the Republic of Sakha (Yakutia). The initiators of the competition are the LETO Competence Center for Issues of the Urban Environment of the Republic of Sakha (Yakutia) and the non-profit Special Purpose Fund of Future Generations, with the Agency for Strategic Development CENTER serving as strategic partner and consultant.
Oymyakon is famous as one of the Poles of Cold and is on the list of inhabited places with the most extreme conditions for human life. The notorious cold of Yakutia attracts tourists from all over the planet, including world celebrities. Oymyakon has already seen visits from Hollywood actors Tom Hardy and Ewan McGregor.
Natalia Tyukavkina, CEO, Yakutia Tourism Information Center: "The Northern Pole of Cold, Oymyakon, together with diamonds and mammoths, constitutes the world-famous brand of Yakutia. In addition to conditions for extreme tourism, Oymyakon also offers the opportunity to touch the authentic culture. That is probably the leading trend in global tourism. Nowadays, preserved tourist sites are most highly valued, and not artificial, simulated historical environments. Oymyakon does not offer reconstructed and pretend sites tourist display, but objects, which have persisted in their form and contents down to the present day. That attracts people from all over the world – Oymyakon has already hosted tourists from 70 countries."
The Competition will bring together Russian and international experts in the fields of architecture, design, and development of tourism clusters, in order to uncover the potential of Oymyakon as a world center for extreme tourism. The results of the competition will be presented at the Fifth Eastern Economic Forum, which will be held on September 4–6, 2019.
Maria Skryabina, head of LETO Competence Center for Issues of the Urban Environment of the Republic of Sakha (Yakutia) : "We all understand that design in extreme climatic conditions differs from what is usual in, for example, the central part of Russia, and here, undoubtedly, the principal role of the Competence Center for Issues of the Urban Environment of the Republic of Sakha (Yakutia) lies in supporting competitors with the special knowledge of the particularities of the region which is available only to local experts who have realized projects in the territory of the Republic."